Well folks, last week marked the first of Spring.  Ha!  Yeah right.  This is not the Spring I recall.  Yes, I lived in Florida my whole life.  Yes, I have enjoyed the non 90+ degree weather.  But the Spring I recall does not include freezing temperatures in March.  Exclamation point! (I mean, I grew up where the term Spring Break was coined– how would I know any better?!)
Case in point:  3 weekends ago the highs were in the 50's, the birds were chirping, the heat was turned off and yes, I was dreaming of Spring Break. So I decided it was time to bring my plants outdoors and start my Spring gardening.

And then it snowed.
What a blow to my ego!  Since then, I have somewhat forgiven March and now that Spring has officially offically begun I guess I can be a little more forgiving. I guess.  In lieu of my anticipation for bare feet and sundresses, I have been doing a little more online (and inline) shopping than usual.  Just kidding.  It's still as normal as ever.
Here are a few of my finds 🙂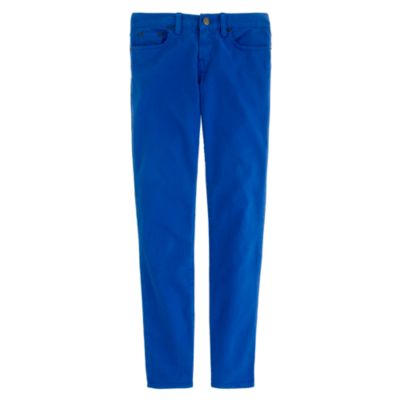 I've been wanting some colored jeans since they made their appearance  last season or was it the season before…  Well, I scored these from jcrew  at 60% off!  I have a feeling these will become a SS (Spring/Summer) staple.  They are so comfortable and so easy to mix and match!
Now look at these.  I know?! You're speechless.  Have you ever seen so much sparkle?  I grabbed these at a shoe sale at Nordstrom (#online, #freeshipping, #tookatotalof3minutes, #didnthavetothinktwice, #ilovehashtagging) but you can find them here.  I haven't quite decided how I will wear these.  Since they make such a statement the rest of my outfit should be very simple or people may start asking me which way to the yellow brick road.  Even though I would not mind being referenced as Judy Garland and I also seriously doubt the folks in Philly will think these are too much.
Lastly, I actually have no animal print in my wardrobe.  Hard to believe, but I checked.   I saw this top at shopellamadison.com and instantly loved it.  I love the sheerness, the loosey-goosey-ness of it and it can easily transition to a beach top!  (I love multi-tasking pieces)
Now, I am well aware that if I paired all three of these together, I would be a hot mess.
Well aware.
Here are a few other trends I am excited to try out…
1. Bold Stripes.  Work!  My closet is chalk full of these horizontal (or vertical… I need not discriminate) beauties.
2. Black and White color blocking. (possibly my favorite color combo)
3. Short Suits. I have shorts and I have blazers.  I even have striped shorts and striped blazers!
And the last trend I am interested in…
4. Bermuda shorts.  Perfect.  I own these too.
That's what's so great about fashion everything that goes around comes around.  What's in your closet?
à tout à l'heure ~
Ashley